On a better note - the collectors fair at Vierville sur Mere - extreme West end of Omaha Beach.
I met this gent ( US Dealer Mr.Nicholas Rizzo from CA) over for a holiday and to take in some of the Normandy fairs.
No heavy sales pitch just a good natured , friendly , reasonable gent doing what he likes to do.
He did say that he was enjoying himself "selling a few items" genuine WW2 gear being sold often cheaper than the reproduction gear , he did say that there were a few "tyre kickers" around , just there to knock and and not even thinking of buying but that's life
The fairs are good fun - some amazingly good deals can be had but you have to "talk" to get a good deal - some initial asking prices are way too high , all good fun and games.
A friend came away with an excellent result - a well marked almost mint kriegsmarine stopwatch , (Hanhart) 60 second sweep for well less than 300 Euros, this and a head rest for a 10x80 far better than eBay !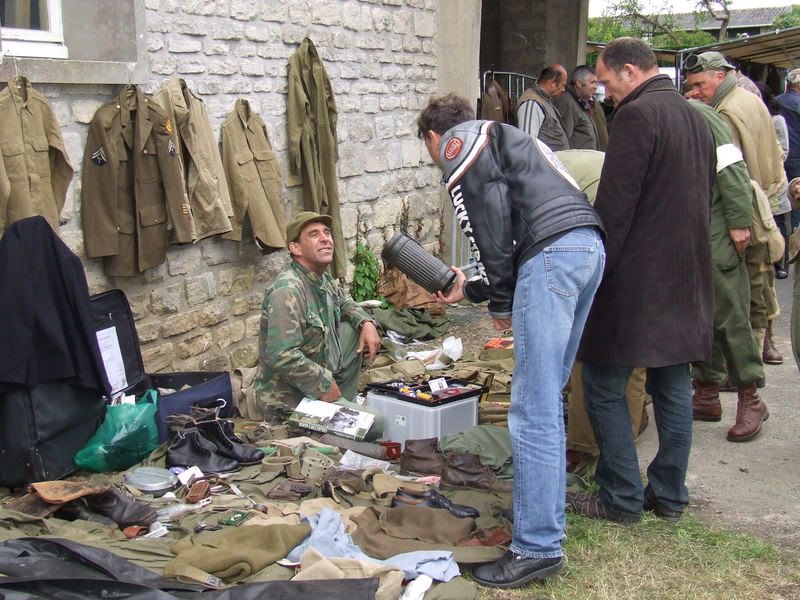 Anyone wanting to get some good US gear why not give him a call at
WWIIRMZ@aol.com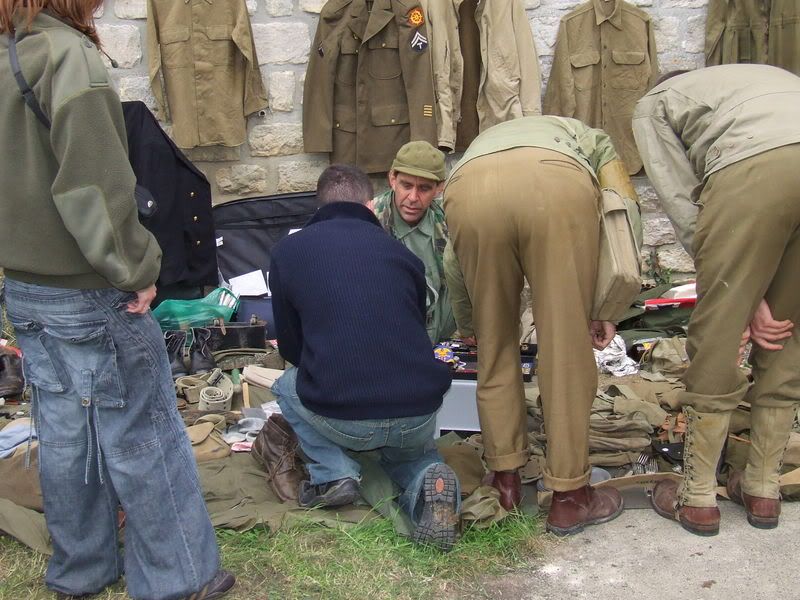 St Mere Eglise was also quite good but very cramped for space lots of vehicle parts , guns , uniforms of all nationalities , traders from Uk / Europe , for 4 euros you could kill a few hours no problem.
St Pierre sur dives ( SE of Caen) - no photos unfortunately but an amazingly good day - soem amazing stuff - you want anything from a lafette stand to a inert round - it was there.
Some very rare things - fantasic range of Luftwaffe flight gear at one stall gear head gear but expensive , one German dealer had the most amazing display of period SS photos all rom a private individual , all nicely framed but again expensive .
The old horse stables in St Pierre - venue for the fair - packed out .
Some good results.