St.Nazaire is a place I will have to go back to , sooner rather than later , I was last there on a rather wet afternoon in 1996.
The Submarine Pens and the basin dominate the area , the entrances to the basin is one enclosed in a protective concrete shell , the other beside the swing bridge unchanged since the war years , it is still perfectly easy to orientate yourself to wartime photos taken in and around the area.
The Pens are massive and apart from one or two are filled in , it is possible to enter nad walk around the complex, but for me time and opportunity did not exist that afternoon - in part this is why I want to get back at sometime in the not too distant future.
The sheer volume of concrete poured is mind boggling , if you have seen photos of the pens under construction you will have a clue to the amount of work which is hidden beneath the water.
A French Navy submarine - an Atlantic Class boat (Espadon) - which is to all intent and purposes a Type XXI occupies the lock adjacent to the bunkers for a few Euros you can tour the boat , compared to a Type VII it is big and to any of us unused to a submarine it will seem very small.
Close to this , yards away the Normandy Dock destroyed in "Operation Charriot" - repaired and operational it is massive . When you look around this small area you can easily see the ground fought over by the raiding party , the "Old Mole" now silent it's blockhouse killed many and cut off the few surviving commandos from any chance of rescue.
"The Greatest raid of all" destroyed the dock and then disloved into a in a confused and prolonged gun battle in and around the basin and lock complex.
A short distance away overlooking the sea is the Lancastria memorial to the thousands who lost their lives when this ship was sunk just off the port , for many the salvation offerred was short lived.
A museum complex exists in the locak bunker telling the history of the port and its war time usage by the Kriegsmarine , if you are in this area allow at least 3 hours to see all there is to see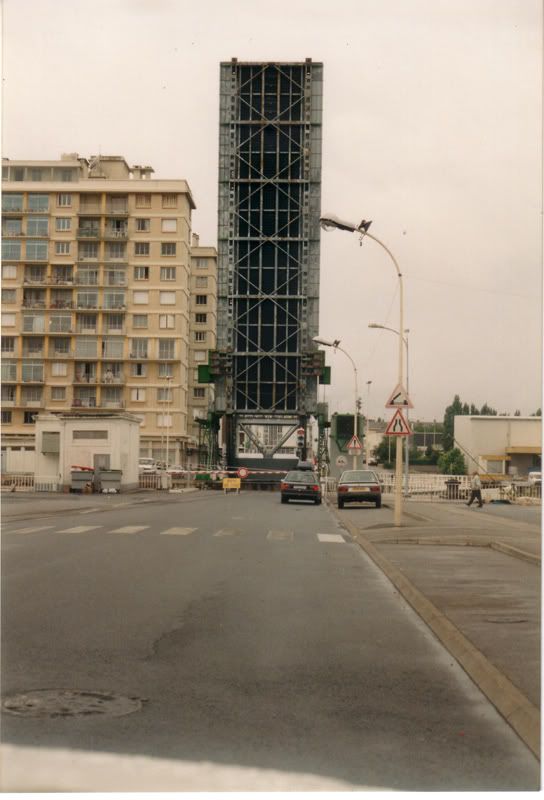 The swingbridge instantly a landmark in many photos of U-Boats returning to base.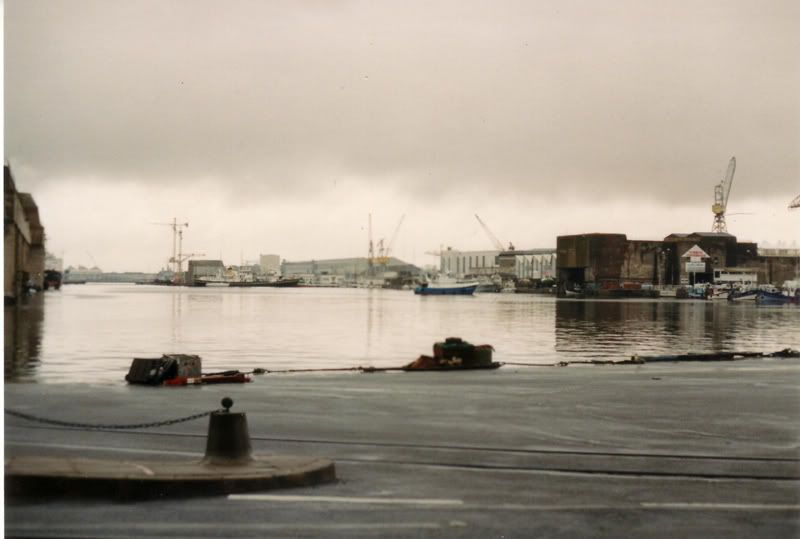 A view across the submarine basin - the pens are on the left and the lock gate torpedoed in "Charriot" are on the right ( These were time delayed as was the explosive device set in Campletown).
The bunker building now accomadates the "Espadon".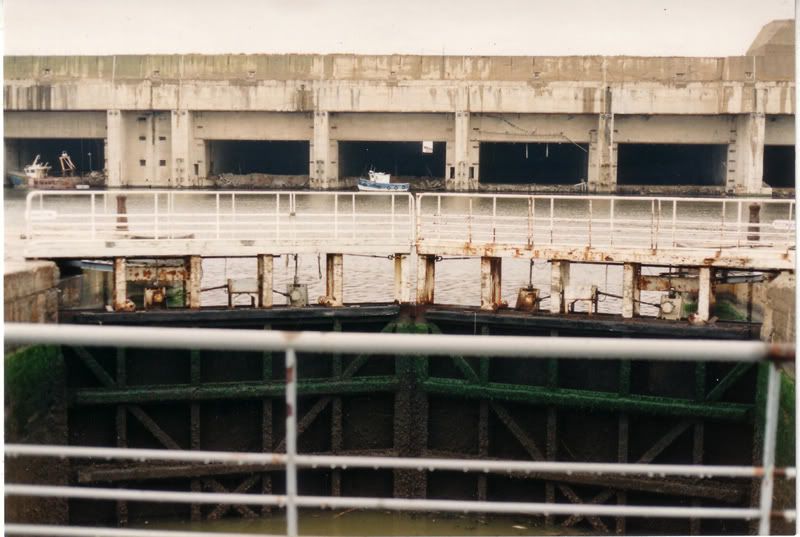 The pens , some filled in. These may be approached from the landward side, this photo taken from the lock gates.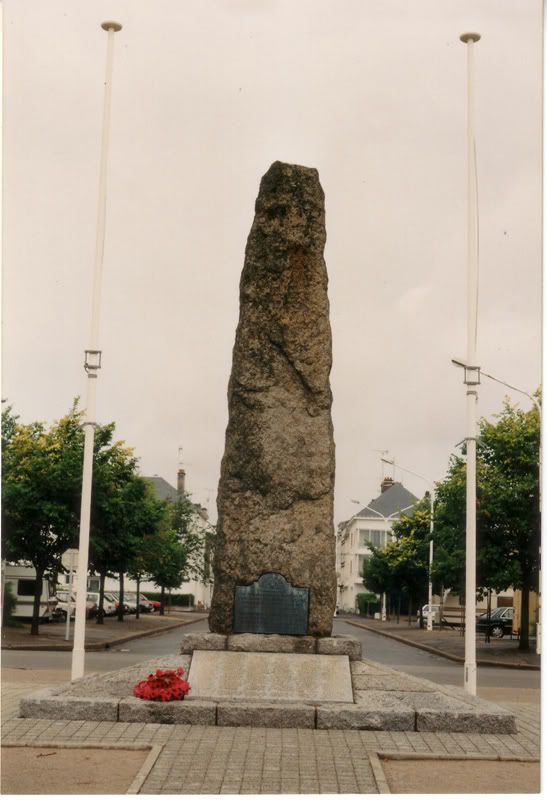 Memorial to those killed in "Chariot" destroying the locakgate and pumping house.
The Lancastria memorial , approx. 4,000 people died in this sinking.
See
http://www.jamesgdorrian.com/
http://chariot-heroes.blogspot.com/