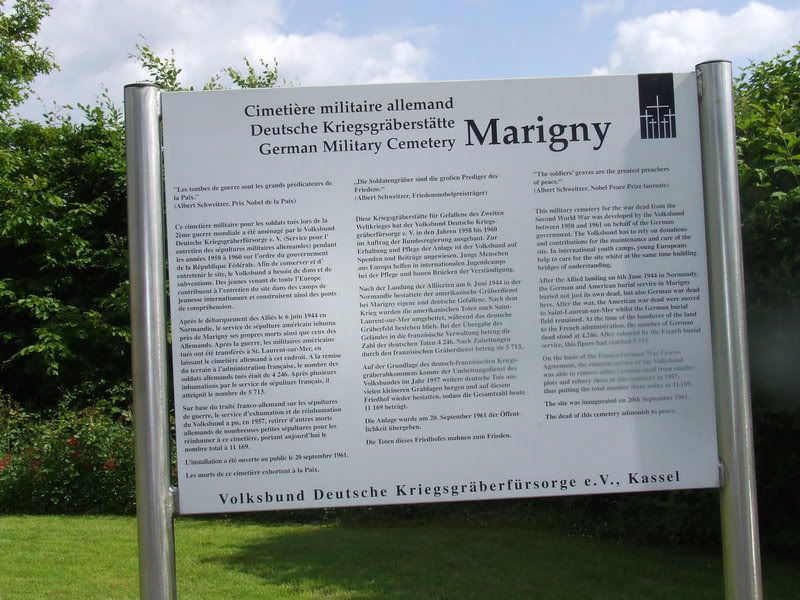 The resting place of over 11,000 German soldiers concentrated here from all over Normandy , located to the SE of St.Lo.
From a look at the visitors register it would seem that it not often visited and is largely overlooked by many visitors.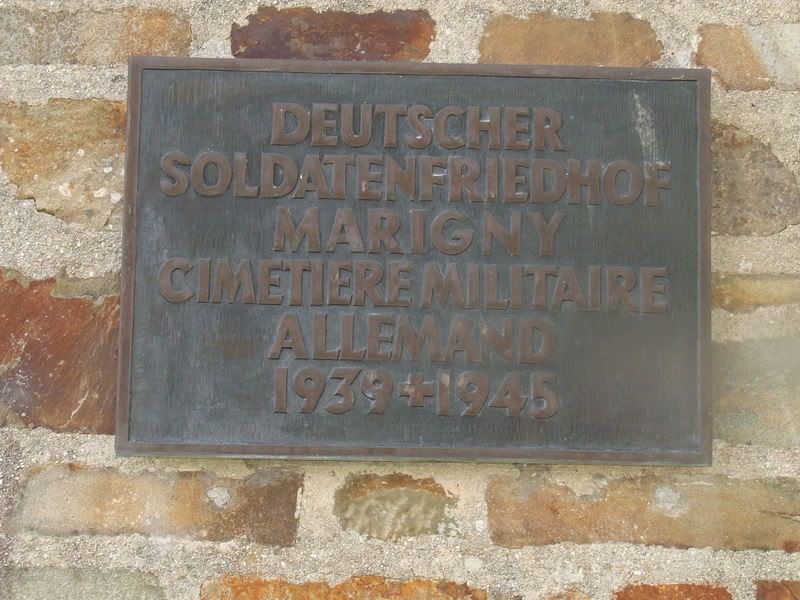 The entrance is dominated by a mosiac of the virgin holding her dead son facing this is the entrance to the cemetery of to the right , an office and to the left the visitors room with cemetery register and visitors book , a room for reflection and a quiet moment or two.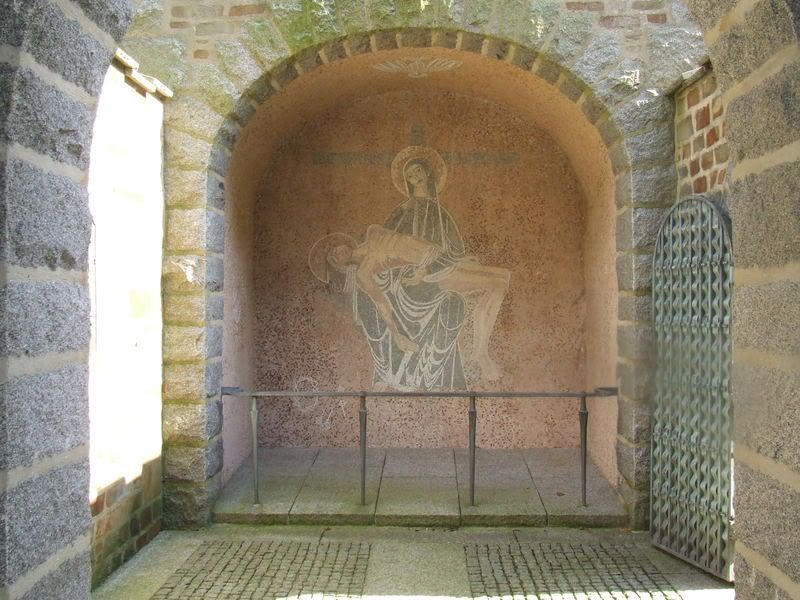 A view from the Virgin towards the cemetery.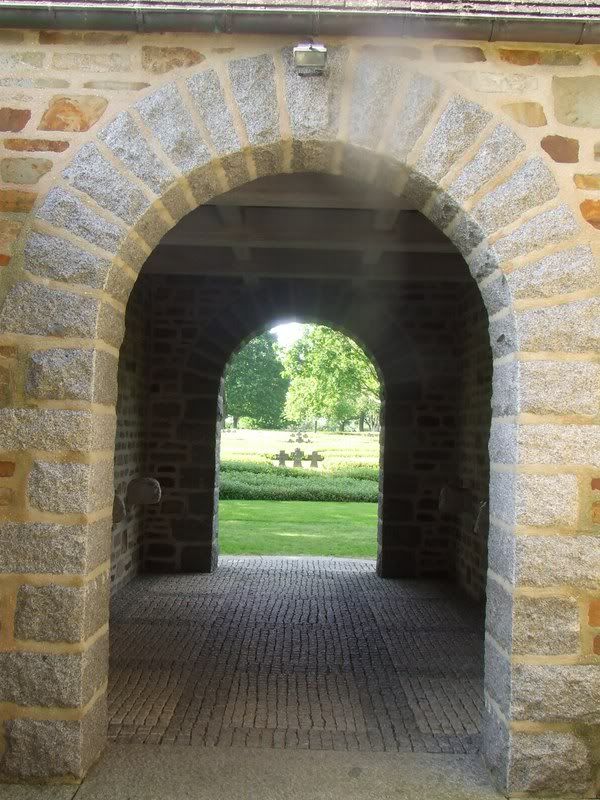 Amongest those buried here Obersturmbannfuhrer Christian Tychsen , commander of 2nd SS Panzer Division "Das Reich" and General Marcks who died of wounds following an air attack.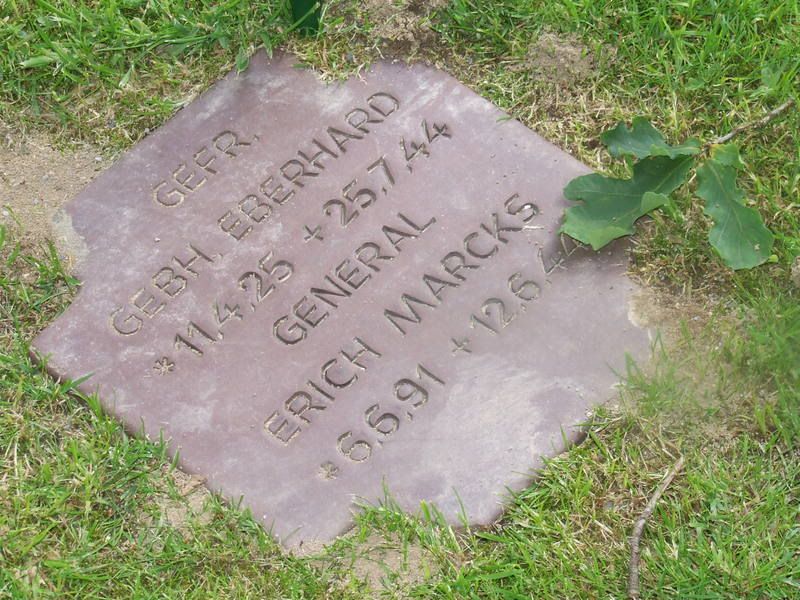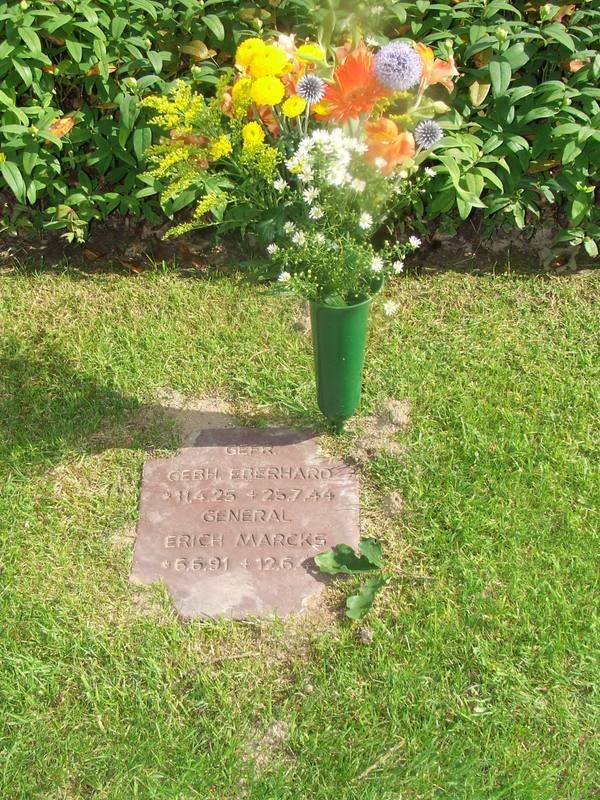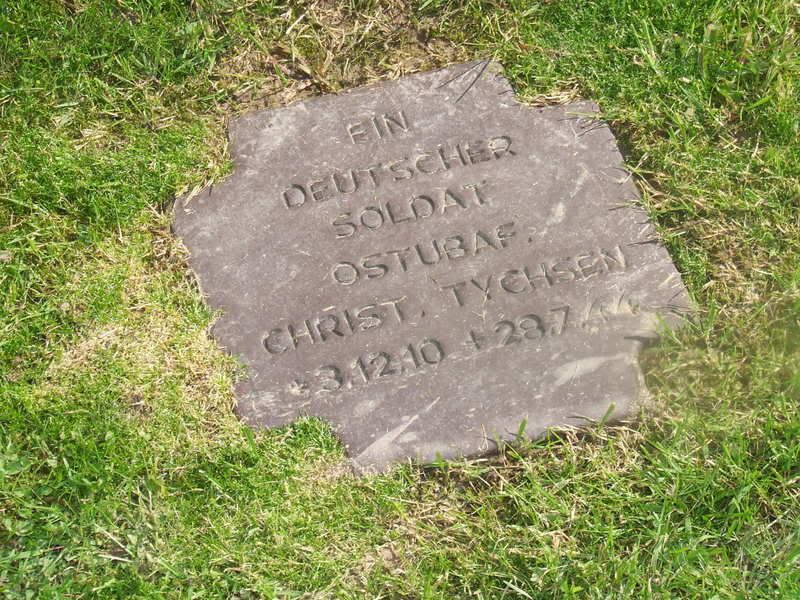 In its lay out and style similar to la cambe , the same style of grave marker and the division of rows by the rough stone crosses.
If you are travelling in the St.Lo area it is worth making the diversion , you will probably find yourself to be the only person(s) there.