Ok heres the last few i have, will post more if and when i find them.
In this one the Regiment collects bodies of troops killed by the Partisans.
Interogating a captured Partisan.
Being captured in possesstion of a pistol or any weapon for that matter quite likely sealed this mans fate.
A corporal of a Slovenian partisan battalion captured by SD and Order Police. Capture by the Germans meant certain death it is doubtfull if he survived the War.
Dated 8th Sept 1943 in the Dolenskaya region of Slovenia.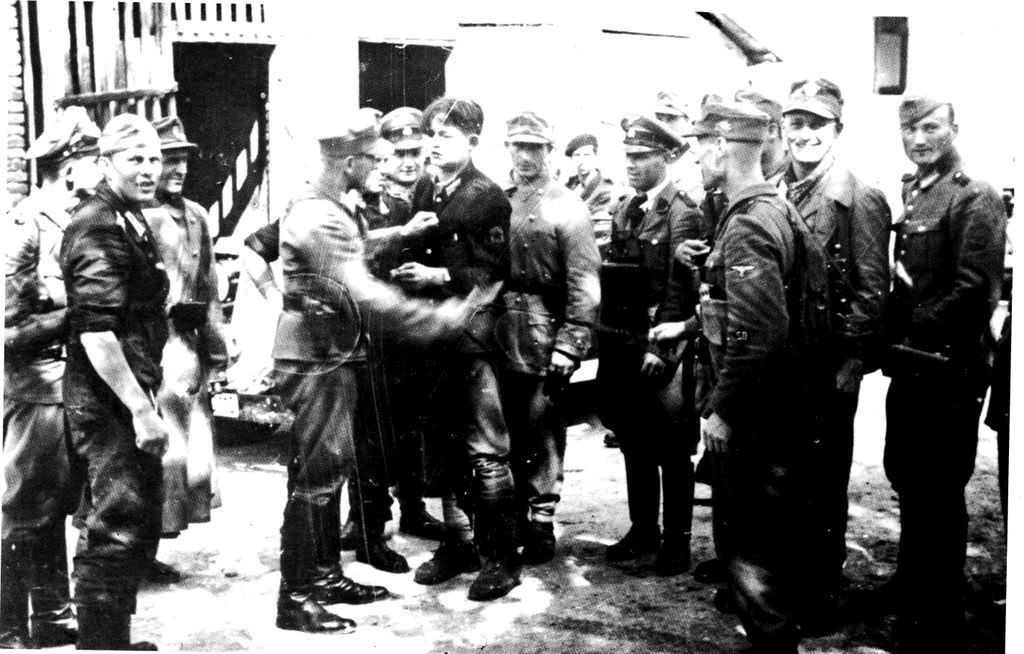 Hope you enjoy the history and pictures of this unusual unit, unusual in that they are not ony Police but SS as well as being Gerbisjager.
We must remember that the Partisan warfare wherever it took place was fought with no quarter given by EITHER side and thus was pretty horrific.
Dave
_________________
May the fleas of a thousand camels infest the crotch of the person who screws up your day and may their arms be too short to scratch.
GeFoPo