A good weekend indeed boys - nice to get out for a blow and run around the woods hunting the Bolsheviks. Good to see our 2 units working well in the field and nice to have your 222 there to call upon for a bit of armoured support when we needed it
Starting to crack on with some of our pics so I thought i'd post a few.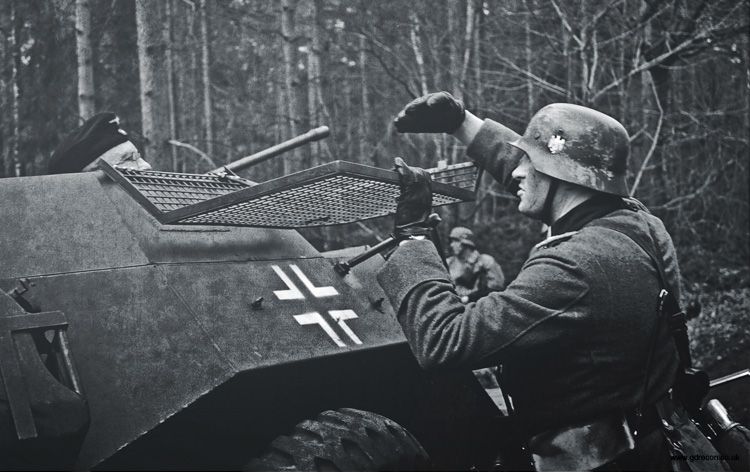 Co-operation and communication is our strength!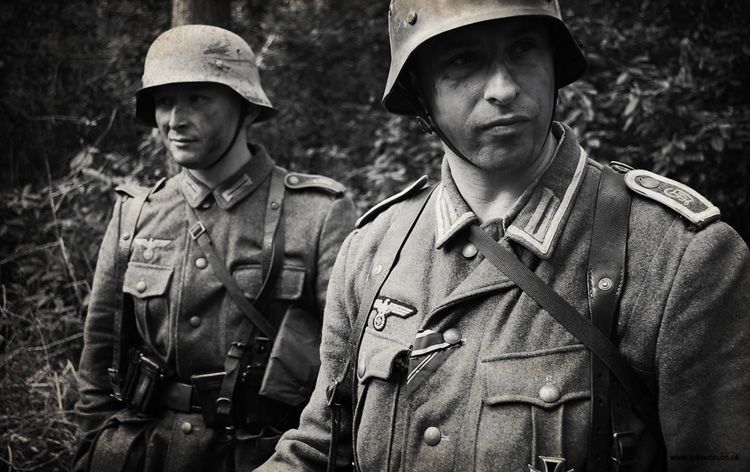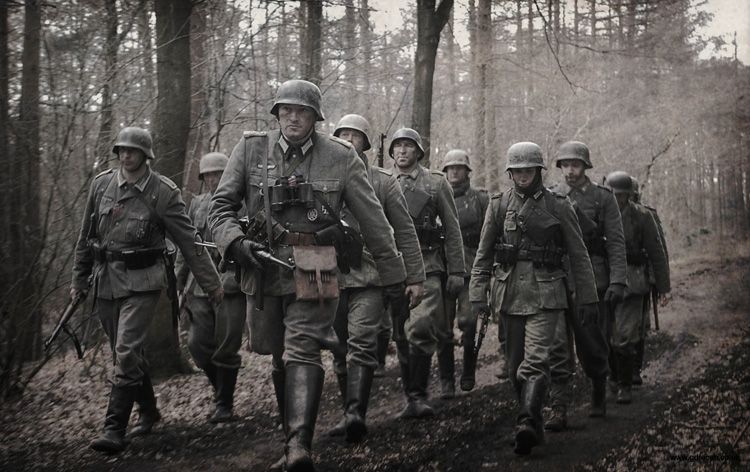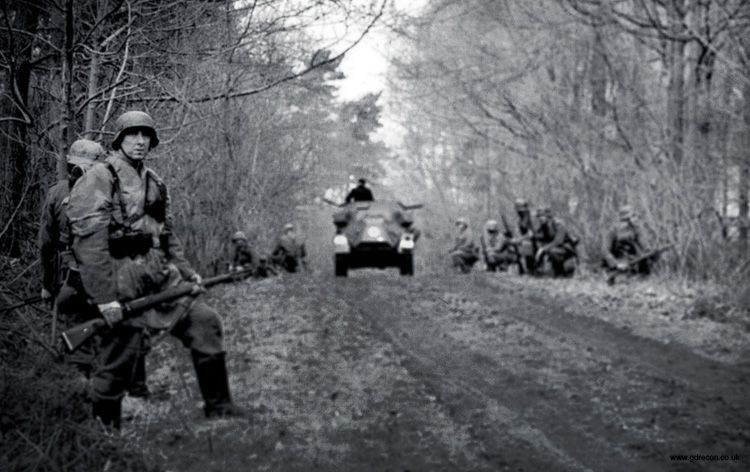 Looking forward to doing it all over again, more pics as they come.
Grüssen!
Neil.
_________________
Rittm.u.Kompanie-Chef
Großdeutschland Aufklärungs
---------------------------------------
"When Barbarossa commences, the world will hold its breath"