Luftwaffe tropical boots. Superb quailty low boots. Blue canvas uppers. Sole stitched and pegged. Correct number of studs. Incredibly comfortable, the best available in my opinion.
Size 9
£195.00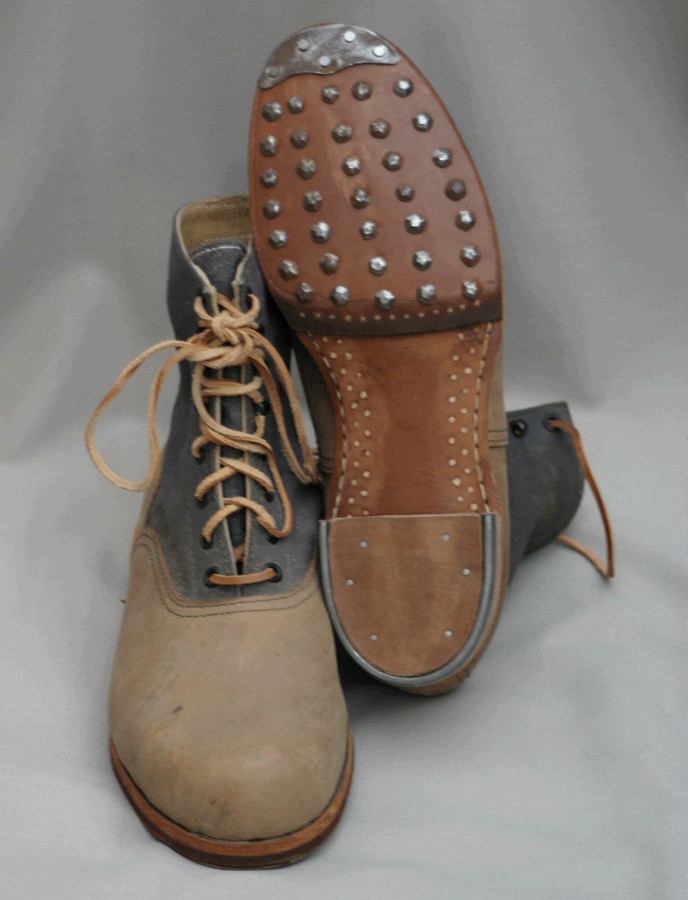 Gibergs Mountain boots. Another stunning pair of boots. Correct details as the originals, complete with all the studs and cleats. These are untreated and in thier natural leather colour.
Size 10
£325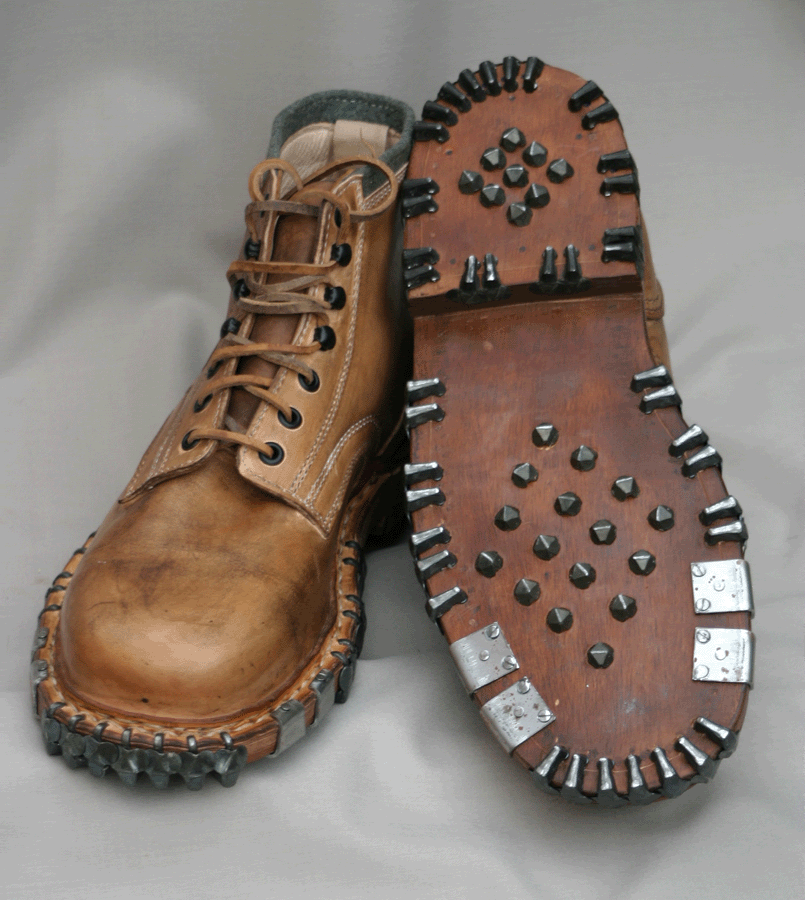 DAK High boots. Hand made in Europe. Incredilbly comfy. Complete with correct number of studs.
Size 9
£220